As I do every year, I took off my birthday yesterday (38 Special!).  This year I drove up to Philadelphia's Northern Liberties and Fishtown neighborhoods to check out some architecture.  A developer called "Onion Flats" has been putting up some cool contemporary constructions, and I went to investigate.  What I found was that MANY developers are working on smaller and larger sections of these older residential communities, where the module is overwhelmingly the brick rowhouse, and every other block seemed to feature a new intervention.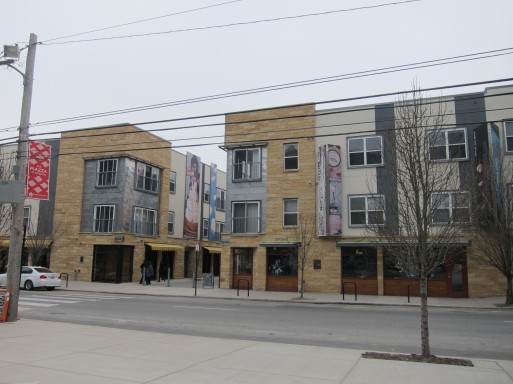 Enter Liberties Walk, Tower Investment's mixed-use development designed by local architect Erdy McHenry, features a pedestrian-only walkway that runs for 3+ blocks.  According to Plan Philly, the 4-acre site accommodates 25 galleries, restaurants, and shops on the ground floor and 70 loft apartments above.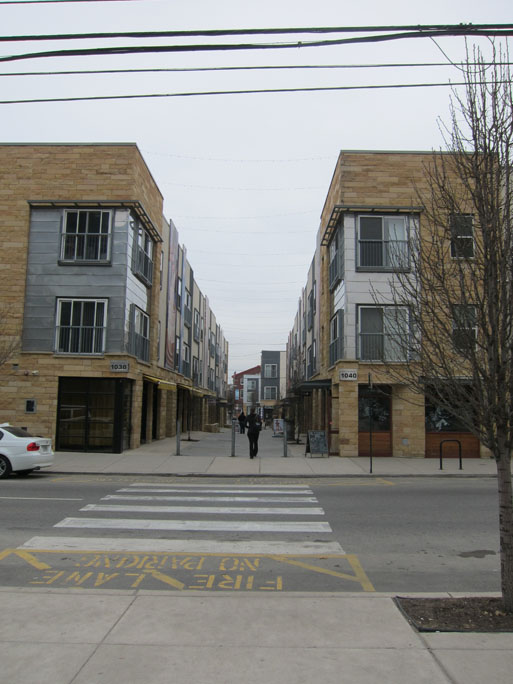 The main entrance to the passage features art panels advertising local arts events.  The colorful banners are art in themselves and suggest that art/music/food events here must be really cool.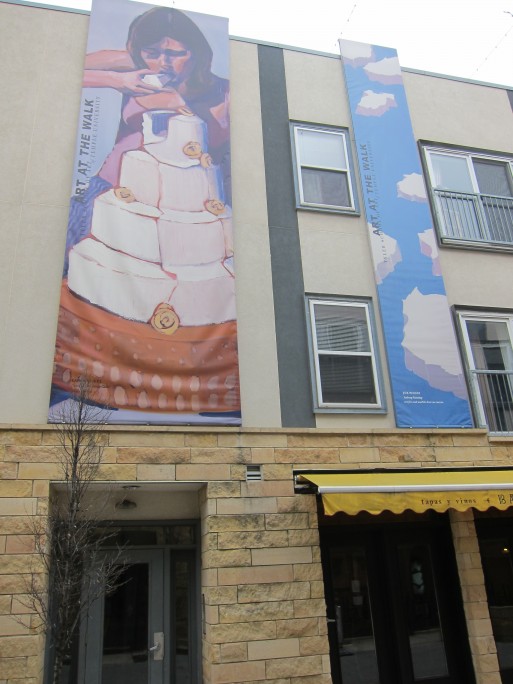 The architecture, while very contemporary in style, maintains the height and scale of the surrounding residential development.  The approximately 20′-wide path accommodates through-traffic, outdoor seating, signage, and bike storage.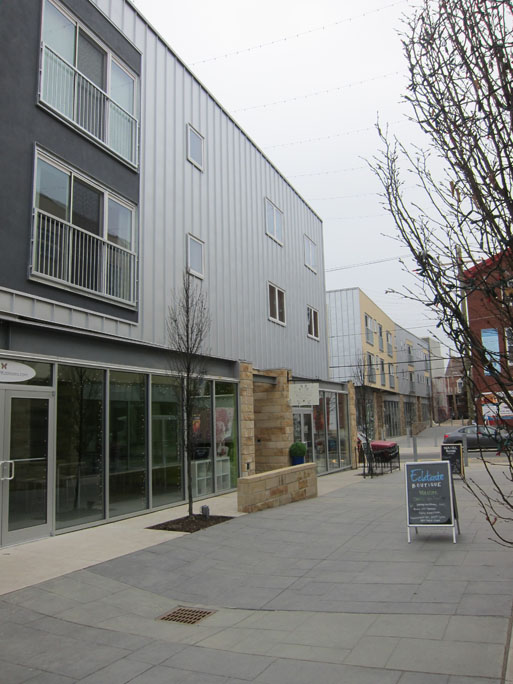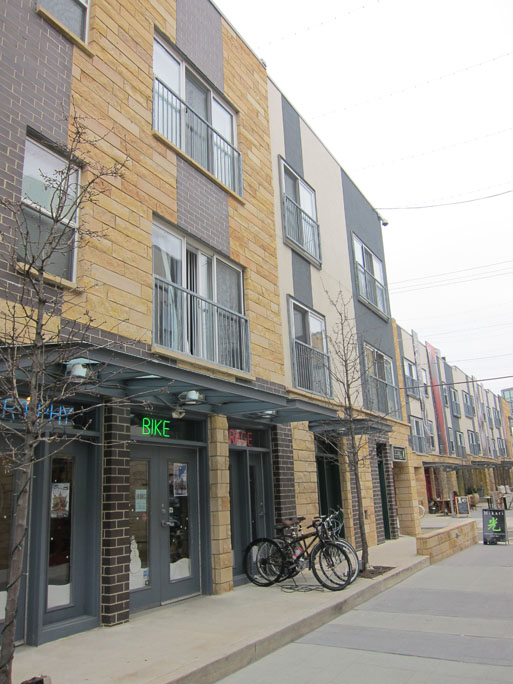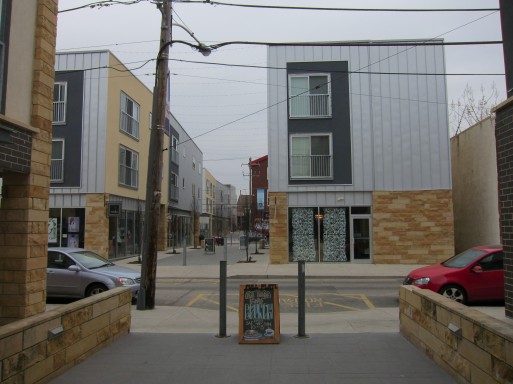 I was there on a Thursday afternoon, so it was difficult to tell how well the place is used, but several of the restaurants were highlighted in the NFT Guidebook as being both popular and tasty.  A weekend trip would seem in order.  The Walk begins on 2nd Street, between George and Wildey.
STAY TUNED: More from the trip soon.