While stumbling around the Northern Liberties neighborhood looking at all of the new development, I spied down a narrow street an apartment building with a Corbusier-meets-Mondrian facade.  As I moved in for a closer look, I was confronted with the block-sized project that is The Piazza at Schmidts.  Developed by Tower Investments, Inc., and designed (in whole or in part) by Erdy McHenry (who did Liberties Walk),  the site features an "80,000 square foot open-air plaza with free events year-round, surrounded by three new buildings including 35 artist's studios and boutiques, four new restaurants, 500 apartments and 50,000 square feet of office space" (according to their website; see also the New York Times Article).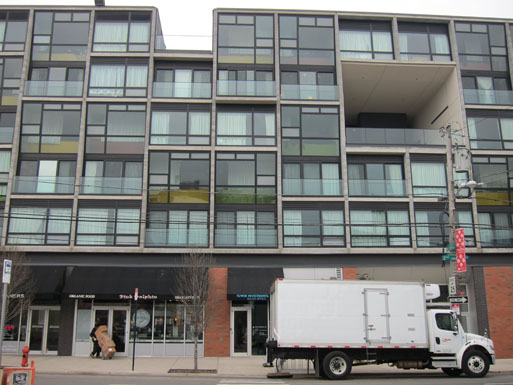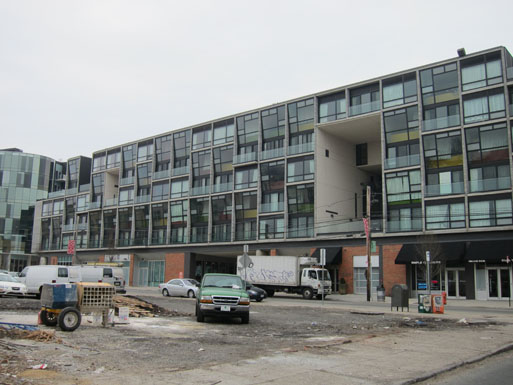 As you move down the street, an open-air passage leads into the central courtyard, which is lined with galleries, restaurants, and shops (all of which were closed when I was there) and features artfully placed umbrella tables.  And a bandstand.  And a big TV showing old movies.  The scale and the lack of activity lent a Terry Gilliam-esque feeling to the space.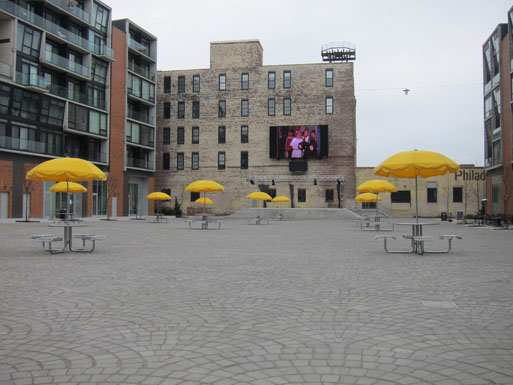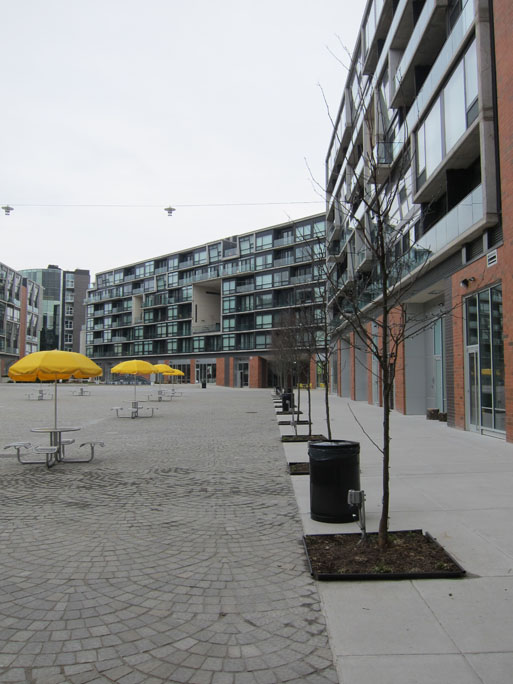 The space plays host to a number of public events, including a farmers market, lingerie show, as well as concerts and movies, which seem to make good use of the space and appear to be well used in return.
The entry court on the far end of the plaza, directly across from the Liberties Walk entrance, felt too open, with another Erdy McHenry building, the Rialto, a little unmoored (though the ground-floor retail and likely outdoor seating in warmer months may close the gap a bit).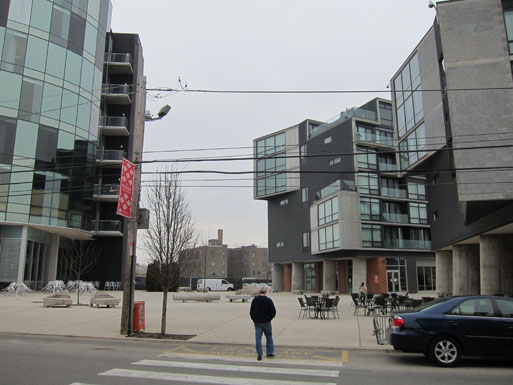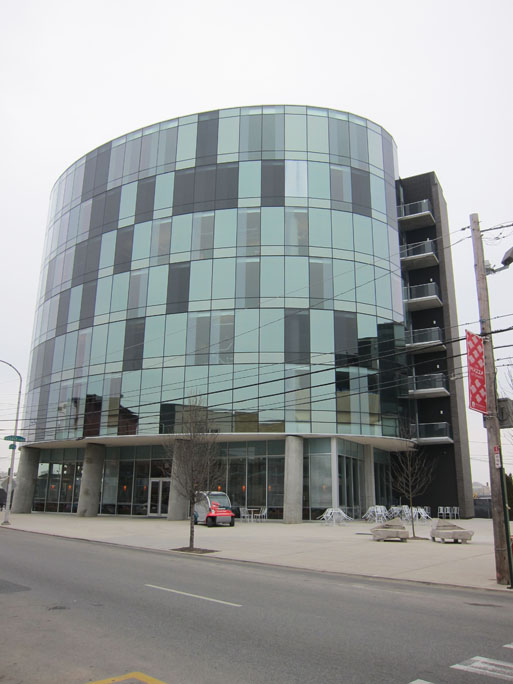 The overall effect for me was overwhelming.  The scale of the liner buildings — even though the ground floors have numerous activating uses and entrances — feel too monolithic.  The public space feels too private.  While there are enough beautiful public spaces in Europe to provide precedent for any number of configurations, including the one built, I think a public right-of-way along an edge or through a portion of the space would have helped to integrate it better into the surrounding fabric, and could easily be closed down for public events.