In the coming months, the Montgomery County Council plans to consider a historic amendment to the county's Forest Conservation Law – the No Net Loss of Forest initiative. Montgomery Planning proposed the initiative in 2022 in consultation with forest conservation experts and stakeholders, and with Planning Board approval.
What is the History of the Forest Conservation Law and the No Net Loss of Forest Initiative?
Montgomery County is known for its accessible parks, peaceful green spaces, and wooded trails that support a high quality of life for humans and wildlife. Approximately 30% of Montgomery County is covered by forest – a point of pride for residents and visitors who reap its benefits every day. The county's laws, plans, and popular environmental programs reflect our communities' strong support for this resource.
In 1991, the Maryland General Assembly enacted the groundbreaking Forest Conservation Act to reduce the amount of forest lost to development. Montgomery County passed its own version, the Forest Conservation Law, in 1992 to create even stronger protections and tailor the law to our county's unique landscape and growth trends. In 2021, Montgomery Planning launched No Net Loss of Forest, an initiative to review three decades of forest conservation efforts and identify opportunities to strengthen the law.
How Does the Forest Conservation Law Work?
The Forest Conservation Law requires development projects conserve mature forest or plant new forest, both of which are permanently protected. These requirements are established through Forest Conservation Plans, which are reviewed and enforced by Montgomery Planning. Some projects have planting requirements to fill in areas to address forest removal, while others have planting requirements intended to grow new forest.

What Does the Data Show?
Thanks to the Forest Conservation Law, over 15,000 acres of forest have been planted and protected in Montgomery County. And the past 10 years show a trend towards less forest clearing and more forest protection by development projects. In fact, a recent technical study shows that only an estimated 21.5% of the forest lost in Montgomery County between 2013 and 2018 was cleared for development, while over 70% of forest lost was due to conversion to tree canopy or "natural" areas. This points to some of the biggest challenges forests face in Montgomery County: invasive vines and pests, climate change, and fragmentation.
What Would the No Net Loss of Forest Amendment Achieve?
Montgomery Planning collaborated with forest conservation experts and stakeholders to examine similar amendments introduced by nearby counties, test ideas on real projects, and consider financial obstacles to increasing planting requirements.
The proposed amendment would:
Require maintenance plans in some instances if mature forest is struggling to compete with non-native invasive plants. Development projects may be required to remove invasive vines or plant native trees and shrubs to increase the health and longevity of the forest.
Discourage forest clearing and incentivize forest planting in areas of the county with low forest cover
Strengthen reforestation ratios (the amount of forest that must be replaced compared to the amount of forest cleared)
Increase required planting in stream valley buffers
Require more mitigation for removal of large trees
Below is a visual example of one of the ways the No Net Loss of Forest amendment would further prevent the loss of forest area in Montgomery County from development projects.
Montgomery County's forests are among its most valuable assets. Forests support our waterways, protect communities from flooding and extreme heat, and soak up carbon dioxide, all helping us  achieve the county's Climate Action Plan goals. The introduction of the Forest Conservation Law 30 years ago was a transformative step that has protected tens of thousands of acres of forest. Passing the suite of 'no net loss' forest conservation measures proposed in Bill 25-22 would be a huge leap forward that addresses the needs of our time, allows us to continue important forest conservation work, and encourages much-needed developments like affordable housing and public transportation projects to continue turning to Montgomery County.
We invite you to learn more about this initiative by reading the Planning Board staff report or watching the videos on the No Net Loss of Forest webpage.
---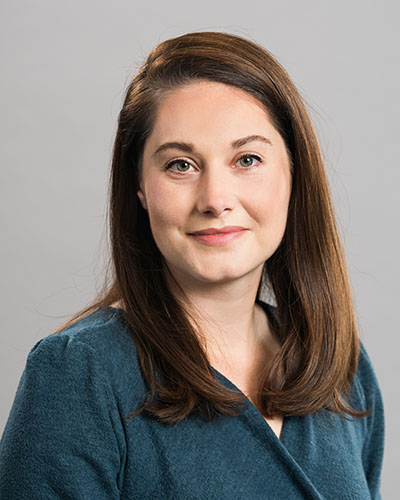 About the author
Kristin Taddei manages the Reforest Montgomery and forest mitigation bank programs at Montgomery Planning, part of The Maryland-National Capital Park and Planning Commission. After joining Montgomery Planning in 2019, Kristin started Reforest Montgomery, which provides free trees and reforestation to Montgomery County residents. She also leads efforts to update the Forest Conservation Law and related policies and guidelines to protect and expand the county's forests. Kristin completed her B.A. in Geosciences at Franklin & Marshall College in 2011 and her M.S. in Conservation Biology & Sustainable Development at the University of Maryland, College Park in 2015. Kristin previously worked with Casey Trees in Washington, D.C. where she advocated for the protection of green spaces and promoted best practices for trees in an urban environment.