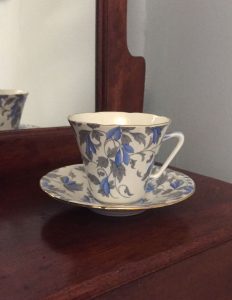 More housing choices are needed to bridge affordability gaps and transition between commercial and residential areas
Until I was 10 years old, I lived on a block where there were single-family homes, a house split into two apartments and a small quadruplex apartment building. It was a very close-knit neighborhood with frequent visits to the neighbors. My best friend lived – with his mom, dad and baby sister – in one of the apartments in the house and I befriended an elderly couple who lived in one of the quadruplex apartments. In fact, I still have a beautiful china tea cup that they gave me.
It used to be that there were housing choices other than what we usually see being built today –single-family houses, townhouses and large multi-family apartment buildings. These choices included duplexes, small, 4-to-6-unit apartment buildings, alley houses and courtyard houses. Residences like these were popular with young families who were just starting out and not ready or able to buy a larger house. They were favored by older folks who were looking for low-maintenance living in a comfortable neighborhood with many different age groups, and by people who needed affordable housing alternatives.
Over the past 50 or 60 years, we have moved away from building such a robust and diverse set of housing types. However, there is a movement afoot to address this scarcity: it is called Missing Middle Housing. The term was coined by architect and urban planner Daniel Parolek of Opticos Design in Berkeley, California, and has gained momentum in the planning world as a solution to more housing variety, including affordable units and medium-scaled development.
Missing Middle Housing refers to multi-unit residential types, such as fourplexes and courtyard apartments, that were frequently built during the first half of the 1900s, but are much less common today and often missing altogether. Such "middle" buildings are typically two to six stories in height so they blend easily into residential neighborhoods.
Some good examples of Missing Middle Housing can be found along Porter Street in the Cleveland Park neighborhood of Washington, DC. These duplexes and smaller, older apartment buildings serve as a bridge between the dense commercial development along Connecticut Avenue and single-family houses to the west.

These Missing Middle Housing models are worth exploring for Montgomery County. Not only can they provide more housing options that may be more affordable than the standard dwellings, but they also may help deal with the issue of "edge" properties in our downtown areas.
During the preparation of the Bethesda Downtown Sector Plan (approved by the County Council in May 2017), there was a lot of discussion about tall buildings near low-rise residential areas. As seen in the photos of Cleveland Park, it is possible to transition seamlessly from 14-story apartment buildings to single-family homes – and one of the things that makes this possible is the collection of diverse housing types within that transition area.
We want to continue to explore strategies, such as Missing Middle Housing, aimed at transitioning between high-rise development and single-family houses so the difference in scale and density between these areas is mediated with thoughtfully designed solutions.
By studying the possibilities of Missing Middle Housing in Montgomery County, we hope to learn more about this residential type and develop zoning and land use tools to encourage such development. Currently, our development choices and zoning categories tend to encourage more traditional tall buildings or mid-rise multi-family.
But the need for infill is growing in the county and we will need more diverse designs to bridge the neighborhood gaps. Middle-size housing should be part of that solution and our current research aims to find the best ways to create such designs.