GEICO, Wisconsin and Western Avenues, Friendship Heights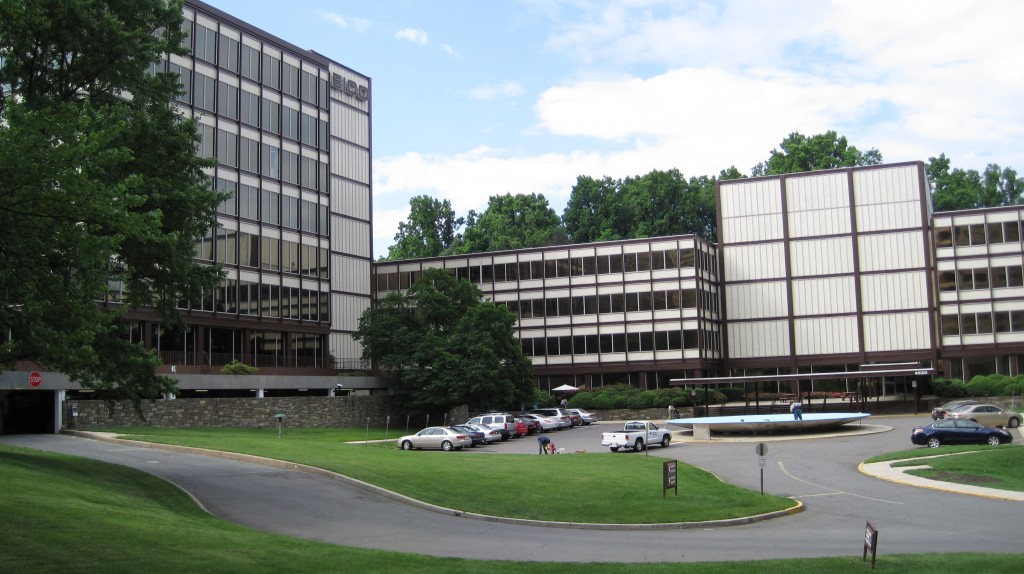 The corporate headquarters for GEICO (1959) is an International Style complex of carefully articulated buildings designed by architect Vincent G Kling. Long low wings are contrasted by higher opaque blocks and sheathed in porcelain enamel and textured glass panels. The 26-acre landscaped campus includes flying saucer light fixtures, a Hovercraft-like fountain perched at the entrance.  Terraced parking lots  are shaded by mature trees.  A taller office tower (left) was added in 1964.
Architect Vincent Kling of Philadelphia worked for Skidmore Owings & Merrill before establishing his own firm in 1946. His expertise was in research labs and commercial space. As he designed the GEICO building, he was engaged in creating, with Edmund Bacon, the master plan for Penn Center, Philadelphia, with the goal of bringing the middle class back to the city.  Kling designed Penn Center's major buildings and civic spaces.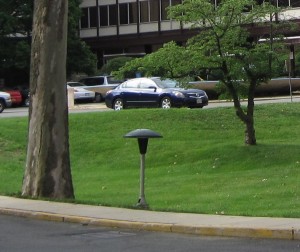 The Government Employees Insurance Company was founded in 1936. Presiding over the opening of new GEICO headquarters building in Chevy Chase was investment banker Lorimer Davidson, who became Chairman and CEO in 1958.
Montgomery Modern explores mid-century modern buildings and communities that reflect the optimistic spirit of the post-war era in Montgomery County, Maryland. From International Style office towers to Googie style stores and contemporary tract houses, Montgomery Modern celebrates the buildings, technology, and materials of the Atomic Age, from the late 1940s through the 1960s. A half century later, we now have perspective to appreciate these resources as a product of their time.