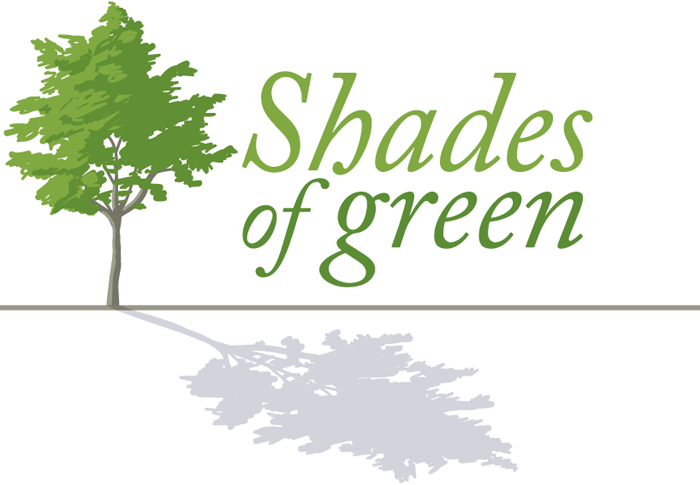 Shades of Green
FREE TREE PROGRAM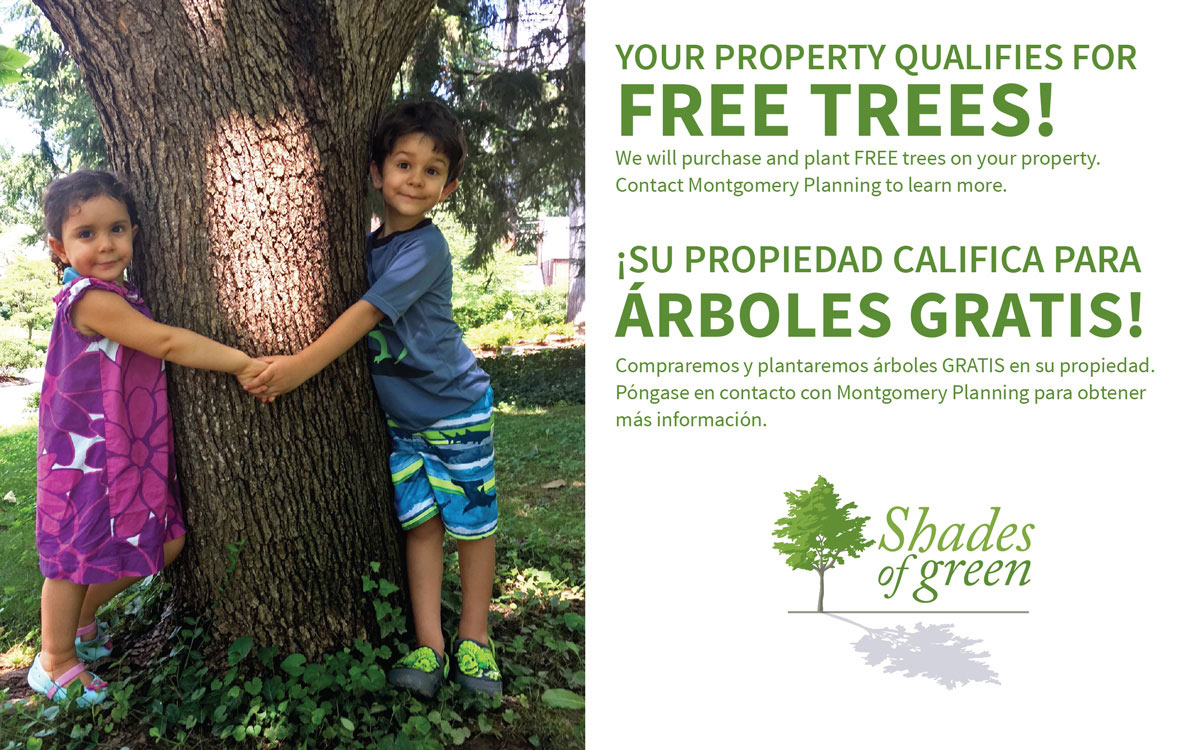 To increase the urban tree canopy, the Planning Department has launched Shades of Green, a program that provides free trees and planting for qualifying property owners in the following urban areas:
If your property is within one of these areas, you may qualify.
Http iframes are not shown in https pages in many major browsers. Please read
this post
for details.
Eligibility
Trees cannot be planted in street rights-of-way. Rights-of-way are publicly owned lands that typically include streets and sidewalks.
Applicants must complete every field in the tree-planting request form.
Planners will respond to applications within 48 hours.
A site evaluation must be scheduled to confirm adequacy of space and location.
If your property is not within one of these areas, or otherwise doesn't qualify for Shades of Green, check out other Montgomery County tree-planting programs such as the Planning Department's Leaves for Neighborhoods program and the Department of Environmental Protection's Tree Montgomery program.
Learn more about tree care and maintenance.
Origin of Program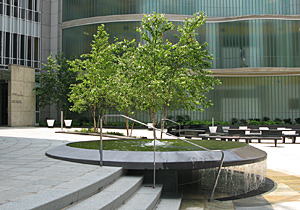 In 2011, as part of an effort to understand existing tree cover across the county, urban planners analyzed Montgomery County's tree canopy cover — the layer of leaves, branches, and stems of trees that cover the ground when viewed from above. The project used high-resolution aerial imagery to gather data on tree cover throughout the county. The study revealed significantly lower tree canopy cover in Business districts than most surrounding suburbs.
By partnering with property owners to plant trees on their land, planners will beautify urban districts, reduce street and air temperatures, and improve quality of life for all residents.
Shades of Green is financed through the Forest Conservation Fund, made up of contributions paid during the development process as compensation for tree loss when tree-planting on site is impractical. In 2009, the Maryland State Department of Natural Resources amended the restrictions that governed the use of such funds. Rather than being restricted to use for forest mitigation only, the fund can now be used to meet urban tree canopy goals, to improve the quality of life in urban areas.
Tree Benefits
Trees have always been an important part of Montgomery County. Yet, many of our Business districts lack sufficient tree canopy cover. Tree canopy provides environmental and community benefits by improving water quality, reducing air pollution, decreasing energy demands, improving habitat and nesting areas, and reducing heat island effect.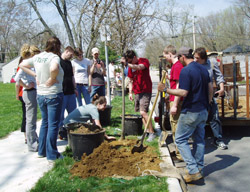 For urban dwellers and visitors, trees offer a respite from summer heat and protection from the elements year-round. They contribute to a pleasing atmosphere that encourages people to walk, cycle, shop, and gather.
Research has also shown that trees planted in downtown retail areas draw more patrons and support local economies. Read "Research on City Trees and Retail" (PDF).
Last Updated: September 19, 2018