Winter 2017-2018 Speaker Series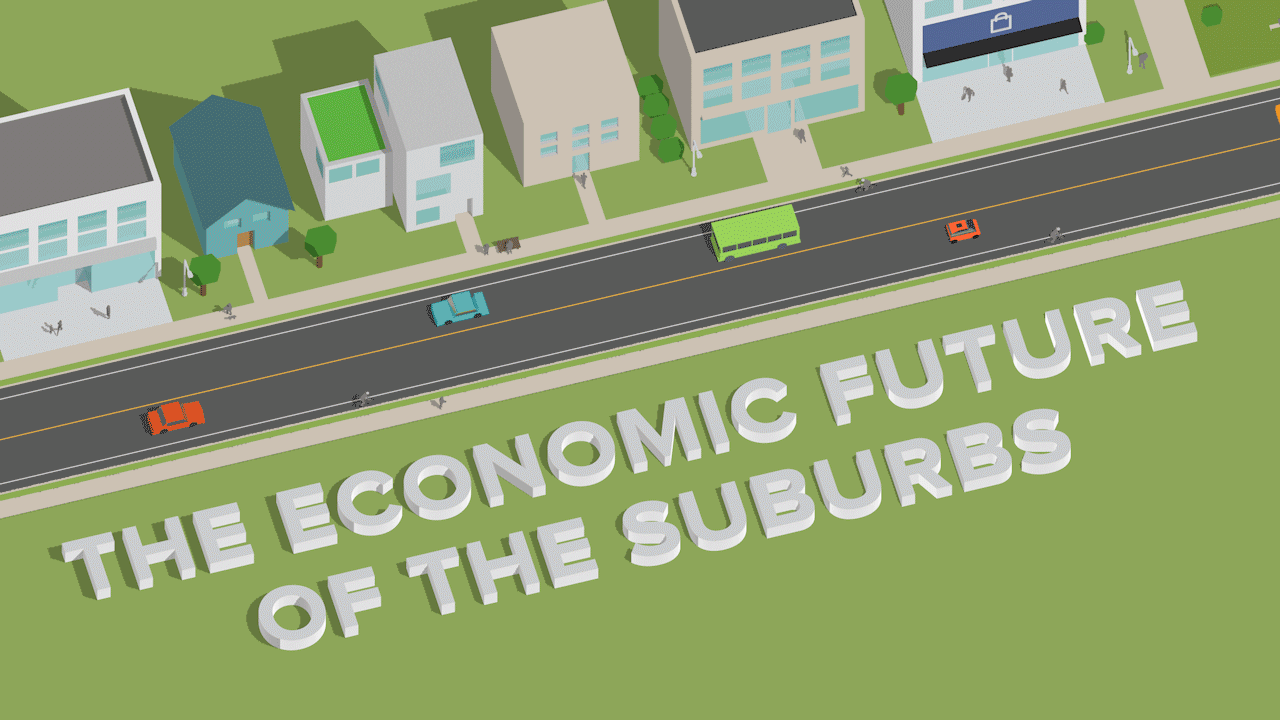 The Economic Future of the Suburbs: Infill, Commerce, Placemaking
The Montgomery County Planning Department sponsored a three-part Winter Speaker Series in December 2017 and January and February 2018 that celebrated 90 years of planning achievements since the M-NCPPC was founded in 1927. The series, titled The Economic Future of the Suburbs: Infill, Commerce, Placemaking, examined the shift away from sprawling, car-centric places to more walkable, mixed-use and urban-style communities.
The presentations focused on the changes that are occurring in the suburbs in response to market conditions: infill housing instead of single-family homes; office building conversions into residential units; the influence of digital technology on retail and commerce; and placemaking as a strategy for economic development.
The sessions, which included question-and-answer discussions, were held in the Planning Department auditorium (8787 Georgia Avenue, Silver Spring, MD) from 6 to 7:30 p.m. The Winter Speaker Series was free and open to the public and planning professionals.
Session 1 – December 6, 2017: Infill
Erin Talkington, Vice President of RCLCO, has experience in highest and best use analysis for large mixed-use sites, downtown and corridor revitalization studies and regional growth analysis. Her presentation offered an overview of suburban economic trends, then focused on infill and other types of housing.
Session 2 – January 24, 2018: Commerce
2018 Winter Speaker Series – Session 2 – Commerce – Heather Arnold & Peter McLaughlin from M-NCPPC.
Heather Arnold, Director of Research and Analysis for Bethesda-based StreetSense, specializes in retail market analysis, incentive planning and merchandising strategies for communities. She was the lead consultant on the Planning Department's recently completed Retail Trends Study and will speak about online shopping's influence on retail and commerce in the suburbs.
Peter McLaughlin, Development Director of Rockville-based ProMark Real Estate Services, manages construction projects and focuses on new acquisitions, portfolio strategy and redevelopment opportunities. He will discuss the Octave condominiums in Silver Spring, a 1964 office building transformed by ProMark into residential units, and the challenges of such conversions.

Session 3 – February 28, 2017: Placemaking

2018 Winter Speaker Series – Session 3 – Placemaking – Ethan Kent from M-NCPPC.
Montgomery Planning was honored to host international placemaking expert, Ethan Kent, Sr. Vice-President for the Project for Public Spaces in New York City, on February 28, 2018. After an energizing workshop with Montgomery Planning staff, Ethan was the featured guest for a community meeting that brought a standing-room only crowd. Concepts included the Power of 10, the elements of successful public spaces and why they attract investment, people and activity and the strategies of creating such places and their potential economic impact on the suburban and urban-style communities of Montgomery County.
Last Updated: May 20, 2021