Round School

The Bushey Drive Elementary School, in Wheaton, is a three-story, round school designed by Deigert and Yerkes in 1961.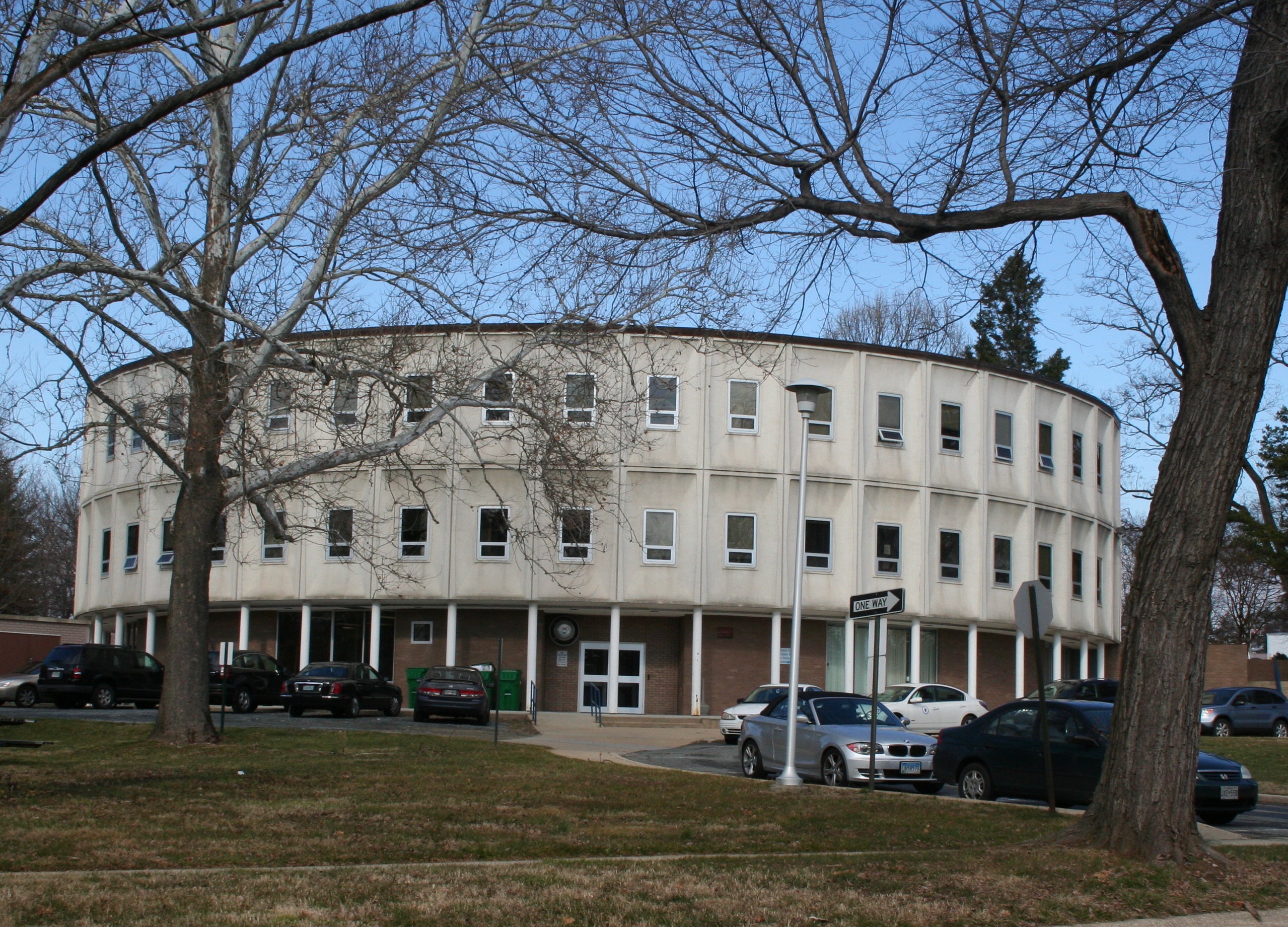 As noted in my colleague's recent post on round houses, round schools were also promoted for lower operating costs, greater efficiency, and lower building costs.  In this era, round and hexagonal schools were built across the country. 
In plan, the school had a middle story with common rooms (kitchen, library, general purpose room) and offices, sandwiched between top and bottom floors of classrooms.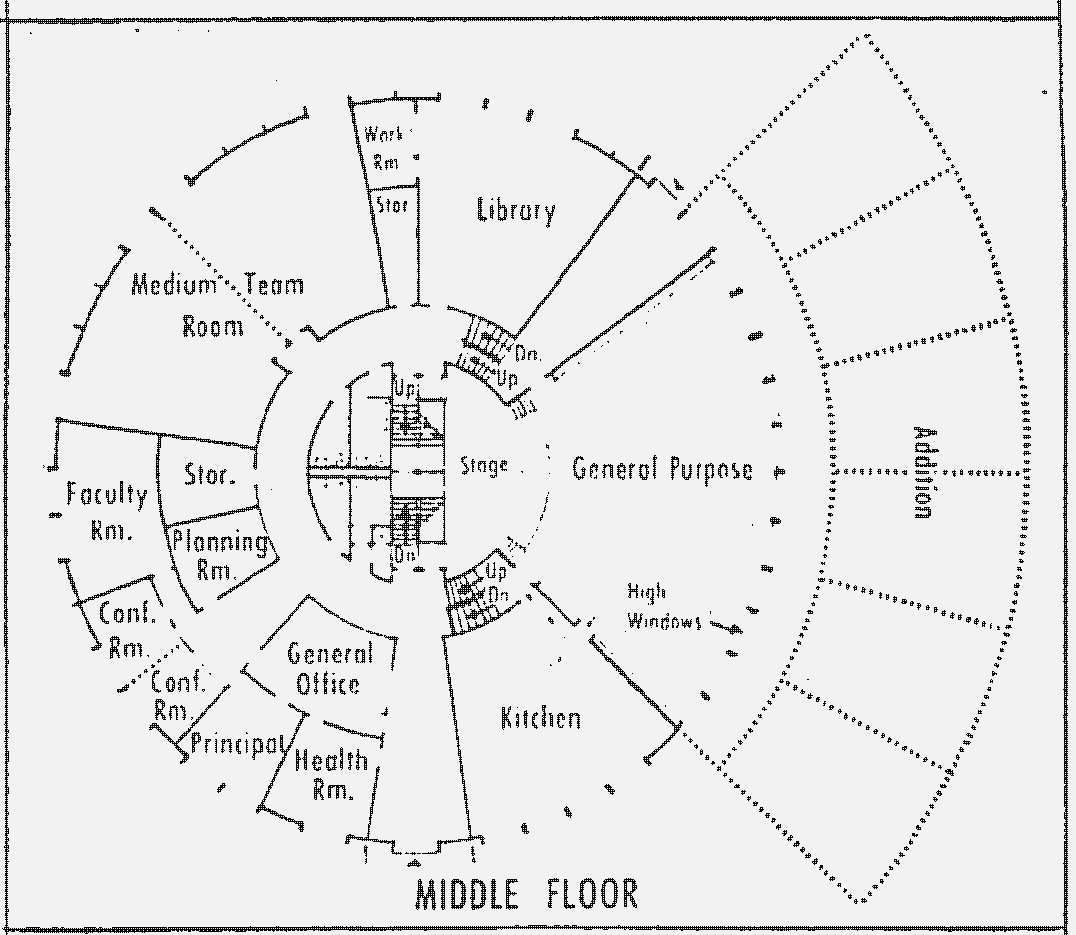 David Norton Yerkes and Robert C. Deigert were partners in a Washington DC firm from about 1946 to 1966.   In Montgomery County, projects designed by the firm include numerous custom houses and the Primary Day School in Bethesda.  Noteworthy local projects are the U.S. National Arboretum Administration Building (1963) and the Netherlands Embassy.
The Bushey Drive School was for many years home to a theater group organized by Montgomery County Recreation Department.  The theater group survives, named Round House Theatre, for its place of origin.  Today, the Recreation Department has administrative offices at the Bushey Drive School which still accommodates theatrical performances.
Montgomery Modern explores mid-century modern buildings and communities that reflect the optimistic spirit of the post-war era in Montgomery County, Maryland. From International Style office towers to Googie style stores and contemporary tract houses, Montgomery Modern celebrates the buildings, technology, and materials of the Atomic Age, from the late 1940s through the 1960s. A half century later, we now have perspective to appreciate these resources as a product of their time.