Attorney Carol Rubin Appointed Acting Deputy Director of Montgomery County Planning Department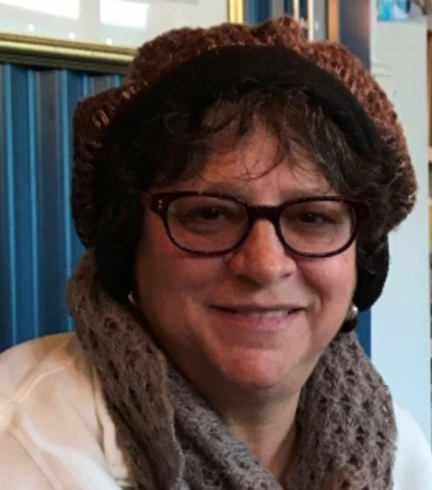 Planning Director Gwen Wright tapped Rubin to replace Deputy Rose Krasnow, who retired in December 2017, until a permanent Deputy is selected
The Montgomery County Planning Department, part of The Maryland-National Capital Park and Planning Commission, is pleased to announce the appointment of Carol Rubin as the Acting Deputy Planning Director. Rubin will serve in this position while the Planning Department recruits and hires a permanent replacement for Deputy Director Rose Krasnow, who retired at the end of 2017.
"I am delighted to step in to help lead the Montgomery Planning Department and build on the progress we have already made," says Rubin. "The role of the Planning Department is more important than ever as Montgomery County continues to increase the size and diversity of its population and density of its communities. Our plans help create the framework for smart growth in the future."
Since 2005, Carol Rubin has worked as principal counsel in the Office of the General Counsel at The Maryland-National Capital Park and Planning Commission. She has provided legal support to the Montgomery County Department of Parks, Montgomery Planning Department and the Planning Board, advising on real estate transactions, development applications, master plans and many other issues related to land use and real estate.
In the 1990s, Rubin was specially assigned by County Executive Doug Duncan to serve as the primary legal counsel and business liaison to the Silver Spring Redevelopment project. When she left for the private sector, she served on the Silver Spring Urban District Advisory Committee and the Silver Spring Chamber of Commerce Board.
In addition to her general legal background, Rubin has extensive business experience as general counsel and vice president of property management for a commercial developer and asset management firm, and as in-house counsel she acted as the corporate representative on many real estate transactions for ExxonMobil Corporation. She earned law and bachelor of arts degrees from the University of Maryland.
"Carol brings a great deal of real estate and business operations knowledge and excellent supervisory skills to her new position," says Planning Director Gwen Wright, who appointed Rubin as Acting Deputy Director in December 2017. "She will do an excellent job while we search for a permanent deputy over the next few months."
While Rubin serves as Acting Deputy Planning Director, Matthew Mills will be the Acting Principal Counsel for M-NCPPC, overseeing the legal team for the Montgomery County Planning Board.